RETRO ART DECORATIVE PANELS CEILING MEDALLIONS AND MOLDINGS
We build our Retro Art Products with the same sensibilities and style as the craftsmen and designers of the Victorian period. To ensure the utmost accuracy and authenticity of our designs,
we have turned to the original works of these craftsmen in developing our line of products. All of our designs are exacting copies of the originals that were popular over one hundred years ago.
The only difference between the originals and the new Retro Art line of products is the material that we use to make them! Retro Art products are made from lightweight, easy to handle,
fire rated material which can be cut using household scissors for ease of installation. Retro Art products are durable and affordable. We have a style to suit every personality...
and every room in your home.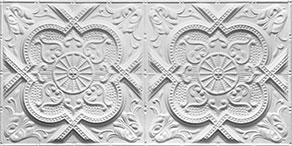 4001 Rondo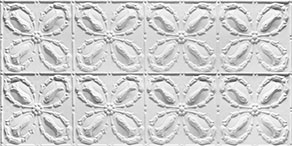 4002 Sarabande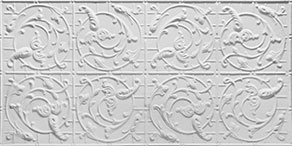 4003 Allemand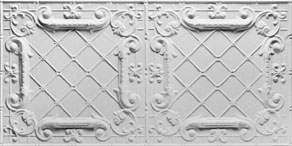 4008 Sennet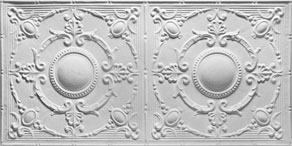 4009 Parsifal
4010 Academy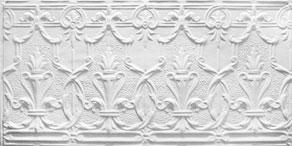 4014 Torchiere Frieze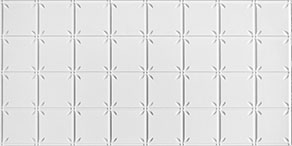 4060 Intrada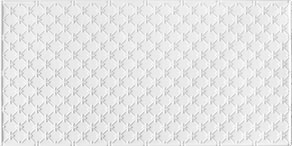 4061 Tirana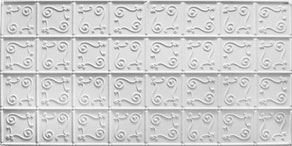 4062 Bouree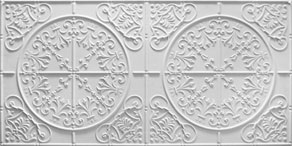 4063 Padovana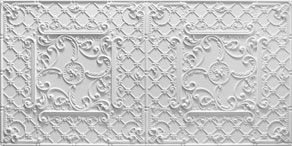 4064 Tedesca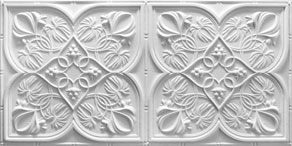 4065 Danzone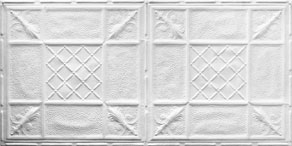 4067 Quebec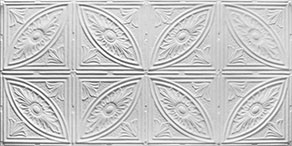 4068 Daisy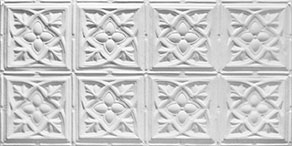 4069 Babylon
EASE OF INSTALLATION
PANELS (Finished dry wall ceilings)
Draw a plan before you install to visualize how the edges and corners of the room will work and if you want to finish with cornice molding or fill strips around the perimeter of the room. We recommend the use of decorative panels 4004, 4005 or 4061 as fill strips, as this will be easier to butt up against the wall. Different room layouts will require different solutions to ensure that Retro Art panels are centered as well as possible. For a finished ceiling begin by striking a center line in the working area, with parallel lines laid out at 2 foot centers. Then run a series of crosswise lines at 2 foot centers. Start your first panel at the furthest point from the main entrance to the room. Apply Retro Art Adhesive as instructed and secure in position.
Unfinished ceilings
If you are applying the panels to an unfinished ceiling such as in an unfinished basement, strapping will be required to support the panel edges securely.
T-Bar Ceilings
Retro Art panels are designed to fit T-Bar ceilings. Simply remove existing panels, laminate Retro Art panels to the existing ceiling panels using our Retro Art Adhesive. If trimming is required, simply cut off excess with scissors. Then replace panels for a cost effective, beautiful look.
Wainscoting
Apply Retro Art panels directly on your walls below a chair rail for an elegant wainscoted effect.
Size
Each Retro Art panel measures approx. 2 ft. x 4 ft.
Fire Rating
Retro Art is made of lightweight, durable, easy to clean, fire rated material. ASTM E84 Flame Spread 15 Smoke Development 170